Many people in Oak Park or Madison Heights, MI have a rough idea of what a will is, but not everyone knows precisely how it works. A will is a written document, sometimes referred to as a "last will and testament," which serves as a letter of instruction to advise a county court who should receive certain assets once a person has died. The court sees to it that the testator's (the person who makes up the will) final wishes are carried out.
You probably know that a will leaves instructions such as how property should be distributed, or who will be in charge of caring for minor children, but did you know that when you write out a will in Madison Heights or Oak Park, Michigan it can be designated to take care of a multitude of other matters? Some other uses for a will include:
Deciding how debts or taxes should be paid
Naming an executor
Naming guardians for young children or property
Providing for pets
Serving as a backup for a living trust
By making up a will, you make yourself solely responsible for how your assets get distributed. A will can crossover to cover business matters as well. If you own a small business or have investments, your assets can be smoothly transitioned to others through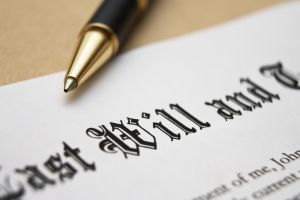 a succession plan.
The traditional type of will in which many people are likely familiar with is known as a testamentary will. This is also referred to as a self proving will. Once it is formally prepared, this document gets signed with witnesses present. There are also holographic wills, which don't need witnesses present at the time of the signing, oral wills, which are spoken testaments, and living wills. Living wills deal with your wishes in accordance to medical care (life support in particular) if you become incapacitated. A probate lawyer in Oak Park or Madison Heights, MI can help residents who are unsure of which type of will they are best suited for.
Wondering what happens if you don't have a will? In this case, you die intestate. The state then oversees how your assets are distributed. Many people believe the state does not inherit your assets but instead distributes them in accordance to a predetermined formula. Half of your estate goes to your spouse and the other half gets distributed to your kids with this formula. In such an instance, the sale of your family home or other assets can have a negative impact on the surviving spouse. Financial difficulties can arise if your spouse was dependent on the bulk of your assets to maintain the previous standard of living. It can become even more complicated if you have minor children because the court typically appoints a representative to look after the children's interests.
Colton Probate Law is located in Farmington Hills, Michigan. Michael Colton's team of estate planning attorneys in Oak Park, Madison Heights or surrounding Michigan cities can help residents with questions or concerns they may have about their will, or lack thereof. Call us today to schedule your free consultation. 248-324-0800.