An Estate Plan can be made for everyone and anyone. To make sure your belongings are distributed the way you want them to be when you die, you need an Estate Plan.
Many people ask why someone may need an estate plan and who needs it the most?
Most common Frequently Asked Questions about Estate Planning:
If you are asking these questions, you should have an Estate Plan;
Who will receive your assets and that of, after your death?
Who will make health care decisions for you if you cannot?
Would you like any of your assets donated to charity?
Do you own out of state property?
Do you have children that are minors?
These are just a few aspects that tell you, you need an Estate Plan. If you do not have one, the judge will appoint someone to take care of your assets. Your assets have a high possibility they will not be distributed the way you would want them to be. If your heirs are not found in a certain period of time to claim your assets, they are given to the State of Michigan.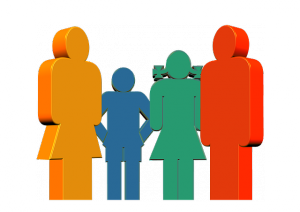 An Estate plan assures the right people will get your assets after your death.
Can A Trust help prepare for Estate Planning?
Yes, a Living Trust helps you control your assets before and after your death. A living trust cannot go into probate court so that your trust is private for you and your family. Having a trust will help your family save time and money along with legal fees.
At Colton Probate Law, your local Probate Attorneys specializes in Probate, Estate Planning, Wills and Living Trust; everything you and your family need to be prepared to protect your assets the way you want them to be.
Contact your local Estate Planning Attorney today, check out our Estate Planning Questionnaire to get an idea of what information is needed to start an Estate Plan.