Unfortunately, none of us live forever, and when we pass, we should make sure all our affairs are in order. Never leave your friends and family holding the bag with all your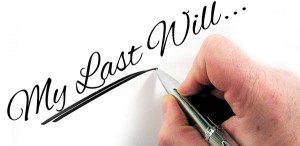 affairs. You should contact Colton Probate Law to help with your estate planning in Michigan.
What To Consider In A Will
When preparing a will, there are some things you should consider, the first thing is to name a executor or personal representative. A representative will be responsible for making sure that your will is carried out as stated and that money and property is distributed as intended.
The next thing to consider for your will is to name the beneficiaries to receive certain properties. The will should clearly state who is to receive certain properties, real estate or money. Most of the time, beneficiaries are usually children or other family members, but it may also be charities, business partners or other organizations.
The final thing to consider for your will, is to specify alternate beneficiaries. In case the primary beneficiaries are no longer available, you should specify alternates for each important item.
Other will considerations to keep in mind are to specify how debts, taxes and expenses should be handled. Any special instructions for maintaining real estate and how to provide a caretaker for pets. These are just a few things to consider when planning your will in Michigan, for more detailed information contact Colton Probate at 248.324.0800.
Things To Consider When Estate Planning Michigan
Estate planning can feel like an overwhelming endeavor, but with the help of Colton Probate Law, we can make the process much less stressful. Some things you need to consider while estate planning are:
Determine the need for an Estate Plan – You need to assess your financial and current family situation and if you fall into a group that would need a Estate Plan.
Hire a Professional Estate Planning Lawyer – Trying to execute a Estate Plan of your own can be daunting, luckily Colton Probate Law excels in Estate Planning in Michigan, and can help you with your plan.
Foundational Estate Plan – The next step is to sit with your attorney and build your foundational Estate Plan.
Advanced Estate Planning – You may need to separate some estates from the foundational plan, you should seek your attorney's advice on this step if it is required for your situation.
Maintain Your Estate Plan – Over time, properties change and you will need to update and maintain your estate plan as your situations change.
If you are looking to create Will or an Estate Plan, do not leave your affairs in disarray for your family when you pass, contact Colton Probate Law today to help you with your Will or Estate Planning in Michigan.